Hola Amigos,
Pues aqui reportando que estamos hechandole muchas ganas para terminar el primer Jeep Speed/Ultra 4 Prerunner que vamos usar para pre correr en la carrera del King of the Hammers 2012 (Rey de los Martillos 2012). El vehiculo oficial que vamos usar para correr la carrera sera el de mi WRC navagante, Bill Bridge. Me siento un poco presionado ya que en 2 semanas necesito regresar a Europa para ver lo de un compromiso con lo de
DISCOVERY CHANNEL
, luego subo mas detalles sobre eso. Por el momento les anexo detalles y fotos de los vehiculos. Espero que puedan asistir a este gran evento que se lleva acabo en Johnson Valley, California el 7-12 de Feb. Nuestro pit sera ubicado en la avenida GenRight lote #137. Solo busca la bandera y la fiesta Bongo!
Viva Mexico!
Empesamos con las especificaciones del vehiculo que vamos usar para correr la carrera el 10 de Feb.
Chassis - MotorCity Machines (Fenton, MI)
Motor - Ford 5.8L 351W EFI MAF conversion, A9P computer
Transmision - Ford C6 Automatic
Transfer Case - Atlas II 3.0:1 ratio
Ejes - Housings built by Motorcity Machines, 5.38 gears set by Ironman Offroad
Eje Delantero – D60 Rear axle differential, flipped upside down with Ford Superduty C's, knuckles and unit bearings. Branik Motorsports 35 spline axle shafts and drive flanges, with CTM U-joints and a spool.
Eje Trasero – D60 Superduty front differential flipped upside down, full float 35 spline hubs with Branik Motorsports custom axleshafts, with spool.
Llantas - 42" Goodyear MTR competition stickies
Rims - Raceline Monster beadlocks
Driveshafts (Barras de cardan) - Custom built by Joint Clutch and Gear (Bay City and Romulus, MI) using all 1410 joints
Suspension - 16" reservoir coilovers from FOA, 4" bumps from FOA, Coil springs from PAC Racing (Southfield, MI)
Bill lleva mas de $50,000 dolares invertidos en este vehiculo.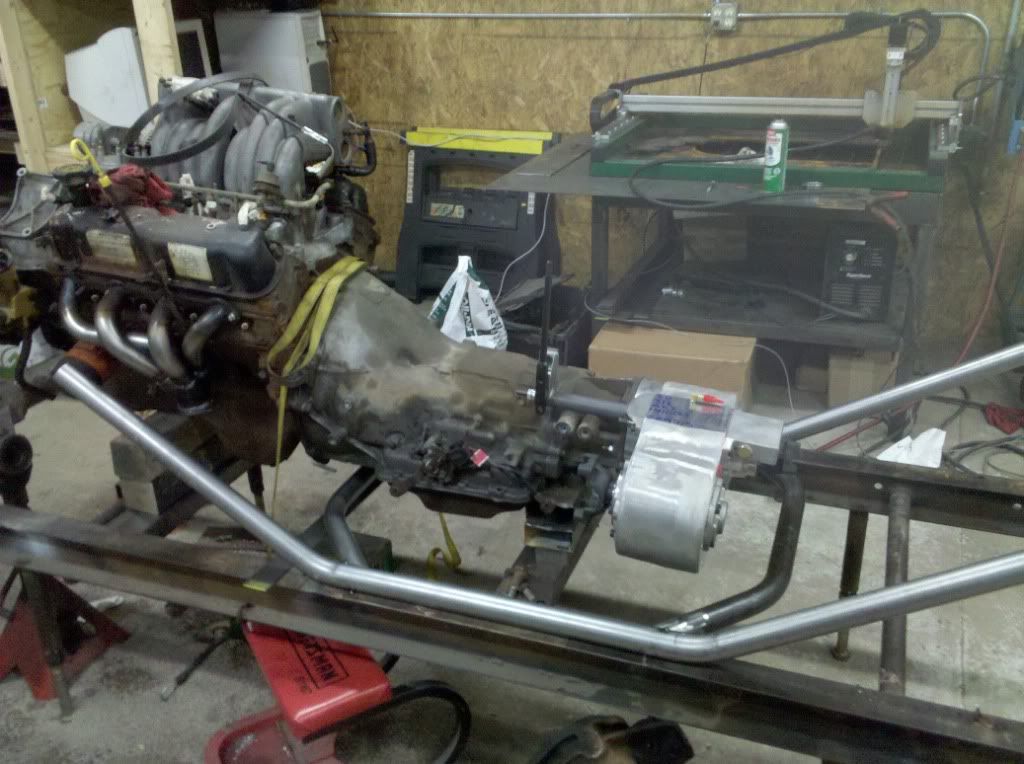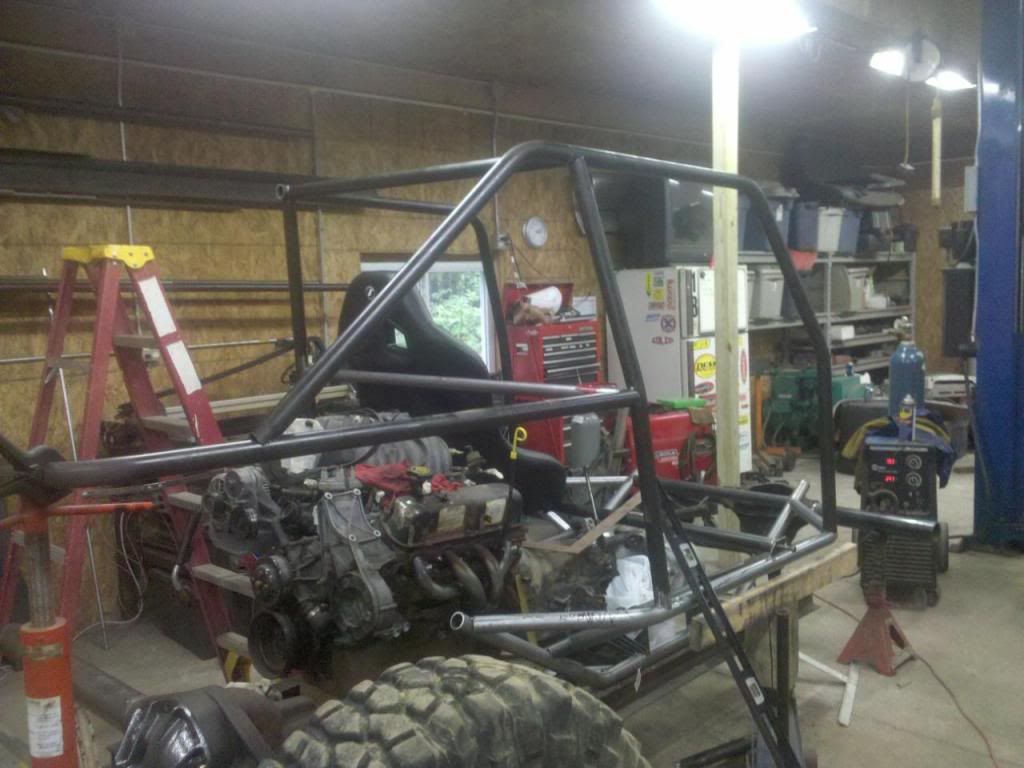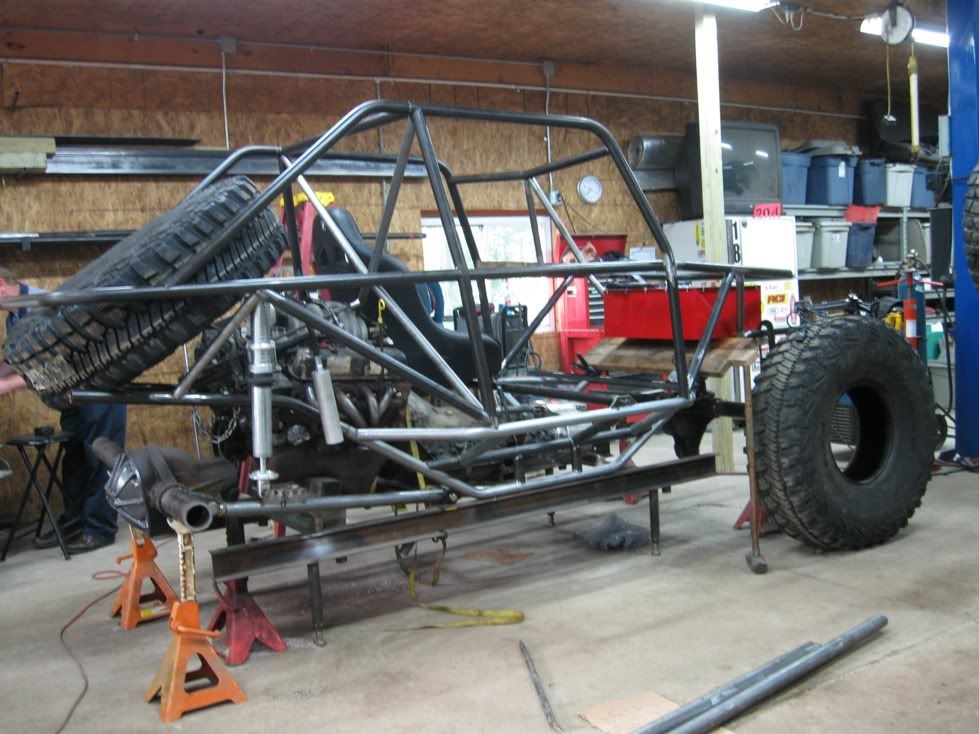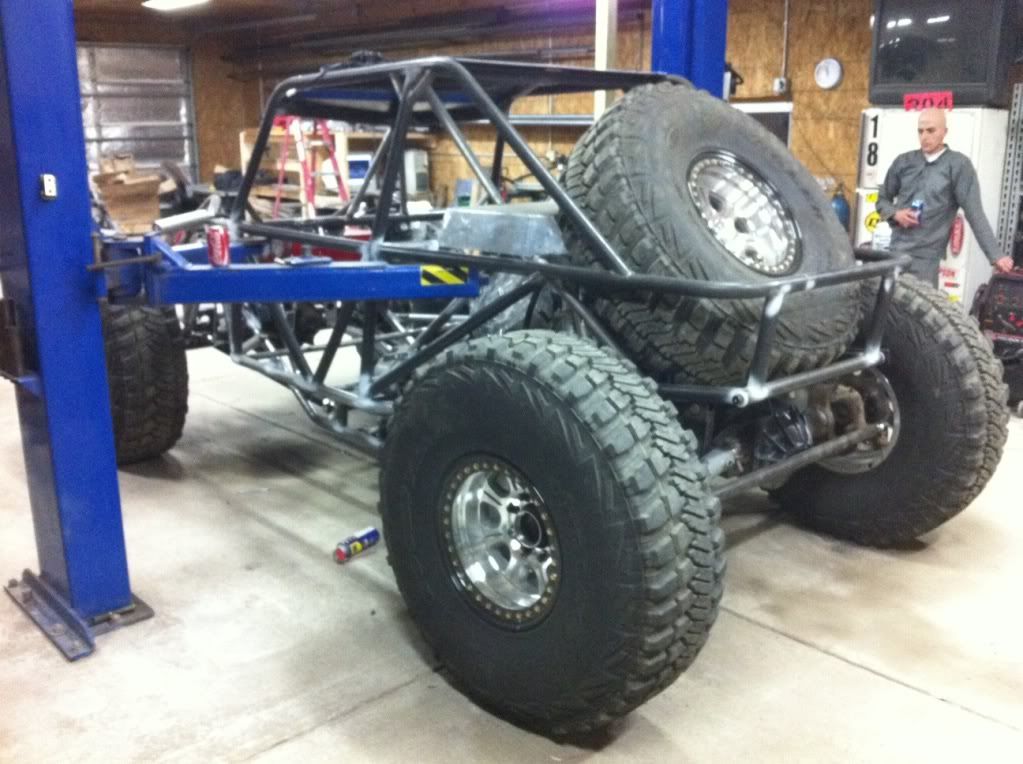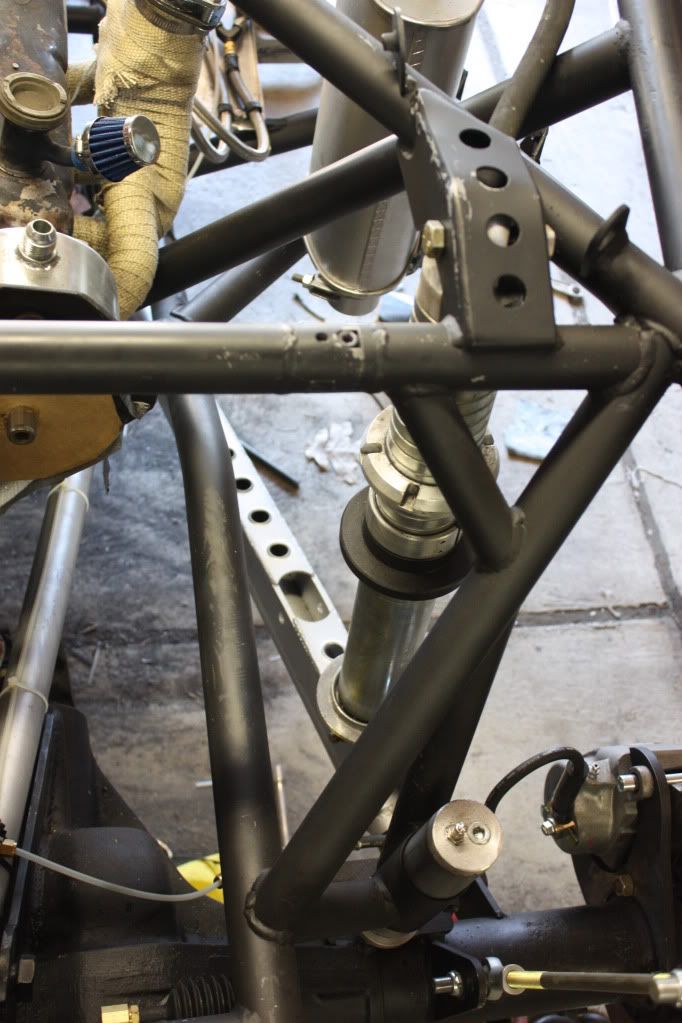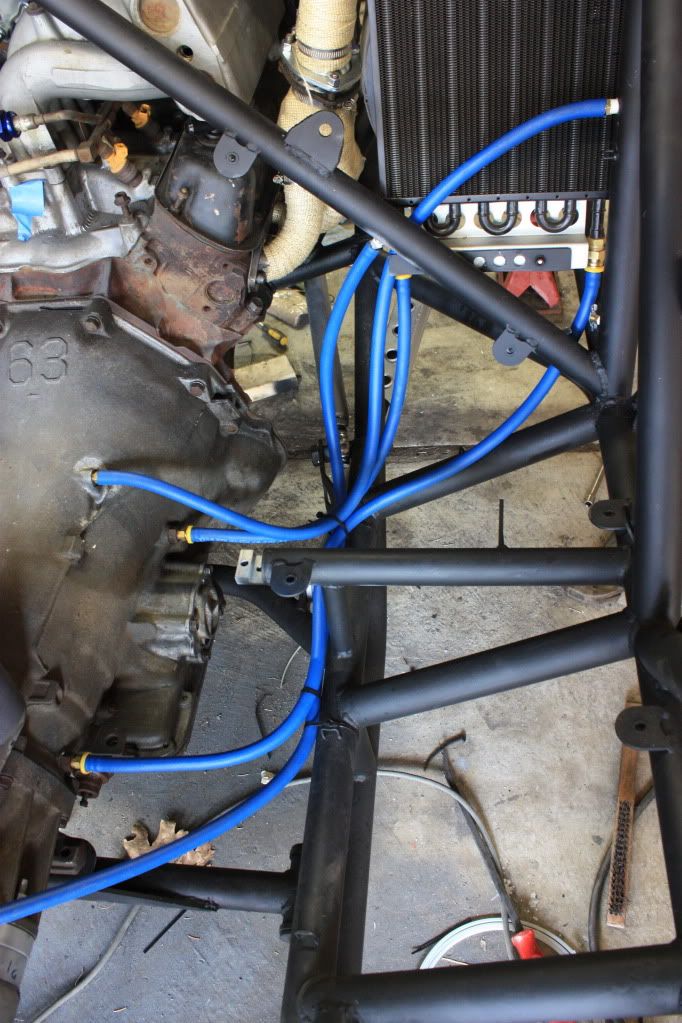 This post has been edited by WorldRallyTeam: 08 December 2011 - 11:11 AM