King Of The Hammers 2012 - The Toughest One Day Offroad Race In The Wo
Posted 04 February 2012 - 11:12 AM
Click here te read press release on Ultra 4 News
http://ultra4racing....e-hammers-2012/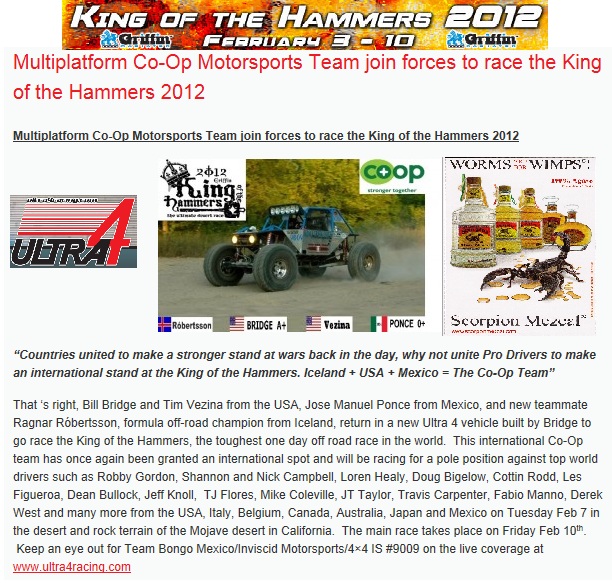 ---
Posted 06 February 2012 - 06:03 PM
The Bongo has arrived to KOH!
Click here to read press release on 4x4 Offroads of ICELAND
http://www.4x4offroa...co-op-team.html
http://ultra4racing.com/live/
---
Posted 15 February 2012 - 11:02 AM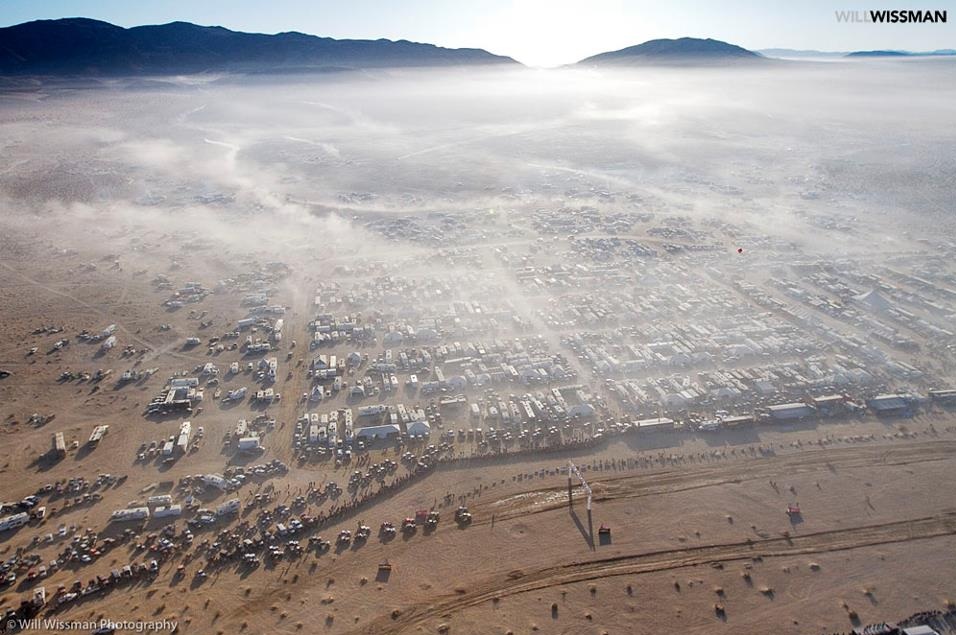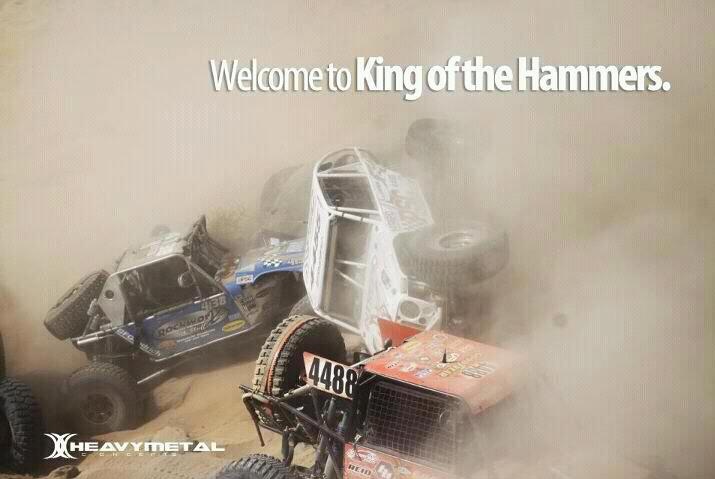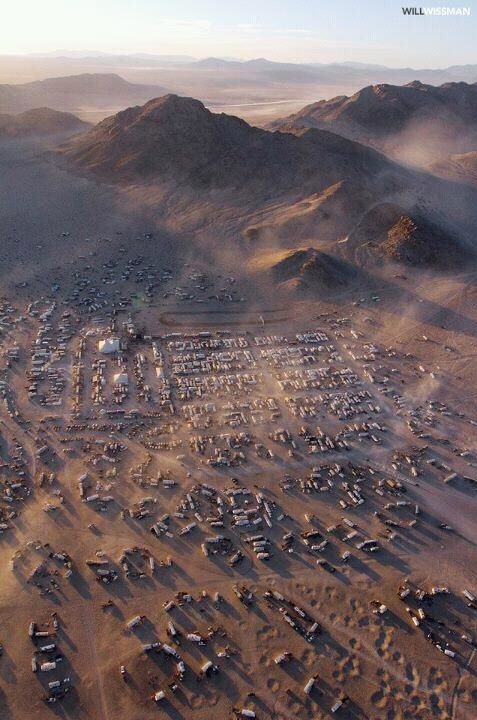 We are just going to pretend this never happened:) It was all an illusion with a week of fun and business out in the Mojave Desert. As the driver of record for the race, I raced with my WRC 2010 Co Driver and KOH LCQ 2010 teammate to take on the challenge of KOH and finish it once again. Well we got hammered:)
The Pole Position on Tuesday was a blast and Bill Bridge and I tried our best and raced well due to the circumstances that a previous team left for us, when they did not finish and left a nasty hole at the Gate Keeper rock on Chocolate Thunder rock crawling stage early Tuesday morning. Ragnar Róbertsson drove the race car built by Bill Bridge and gave us some great advice. Kristen Bridge, Dana Waxler, and Holly and the rest of the Detriot Rock City crew, Carlos Casanova and Fred Riojas kept the fiesta and bbcue grill strong while Ponce worked his magic with new and old partners to acquire gear still needed to race on Friday while promoting his team and partners all week long. Tim Vezina arrived on Thursday and suited up to race with Bill on Friday morning, while Ponce planned his strategy to run the second lap and legally drive in the race car to the finish line as the driver of record. The wait seemed like an eternity for Ponce as he was anxious to get back into race car once again, but Carlos Orosco and the Baja Pits crew kept him cool with some Baja racing inside stories about shattered dreams about top racers and secrets involving peanut butter sandwiches. Hammering took its toll on the race car causing a fire, roll over carnage, tracker and radio failure, and finally leaving the team with no more throttle to keep going, literally:( This race gets harder every year. CONGRATS TO BILL AND TIM for a great effort. Bill Bridge and Tim Vezina raced until the rig failed 9miles into the second lap.
Its back to the drawing board for Bill to re-design and prep for other racing in 2012 with his wife Kristen and hometown teammate Tim. Ponce and Ragnar with the help of new and old partners have another plan for the next King of the Hammers race and it will be the first time anything like this will ever be attempted. Sorry cant give you any details on that yet, but their partners loved the new idea of continuing to run the whole Minority Co-Op Team concept with various pro drivers. Special thanx to everyone especially Casanova Motorsports, Master Pull, Scorpion Mezcal, Raceline Wheels, PRP Seats, FOA, KC Hi-Lites, Fred Riojas Towing for their outstanding support for this race. Interview and post race press releases coming soon. The venture continues as part of the team heads up north and the other back to Texas and then over seas. Briefly summarized you could say that this was a Pre-Qual to greater things to come for future Bongo! Live from Bongo Media Studios...
This post has been edited by WorldRallyTeam: 15 February 2012 - 12:02 PM
---
Posted 15 February 2012 - 11:08 AM
Click here to see how Scorpion Mezcal promoted King of the Hammers
http://www.scorpionm...g/index.php/en/
For all those who tried the drink of the gods, here is a link to see where you can pick up a bottle of the best mezcal in the world!
http://www.scorpionm...it/us-retailers
---
Posted 15 February 2012 - 11:18 AM
Photos taken by Holly Rush Waxler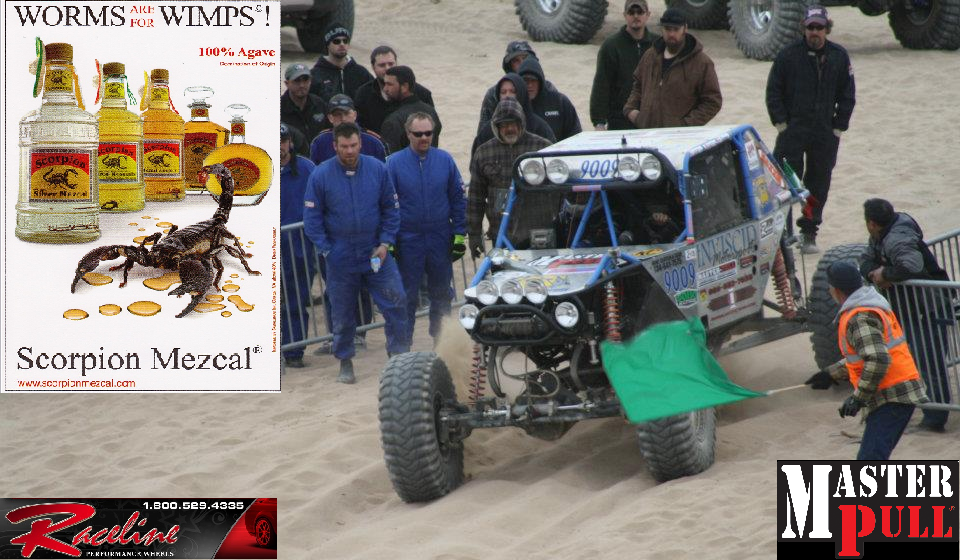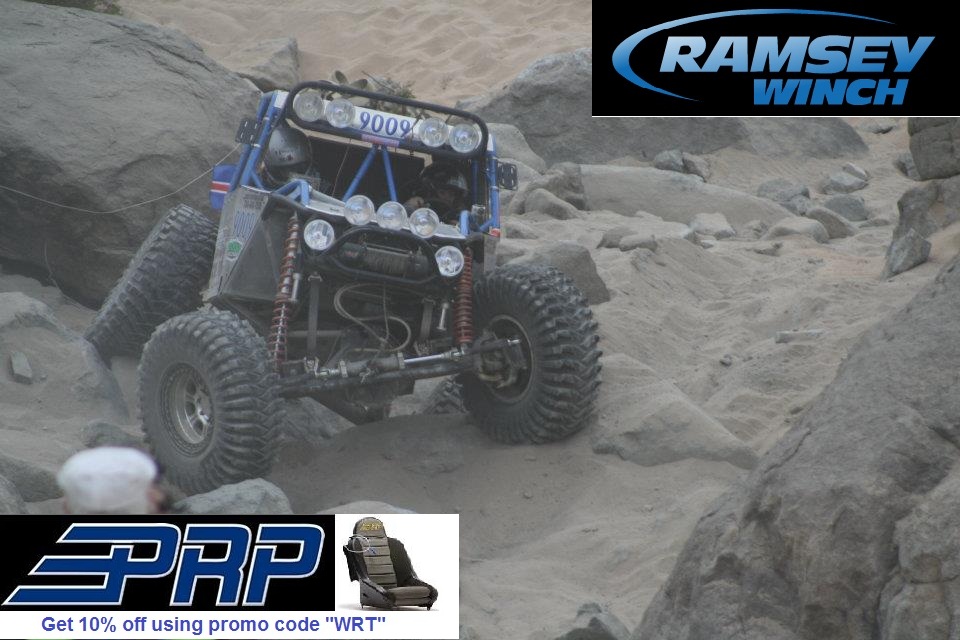 [url]http://worldrallyteam.tripod.com/king_of_the_hammers_2012_team_mexico_ponce_bridge/King_of_the_Hammers__Pole_Position_Race4.jpg[/url]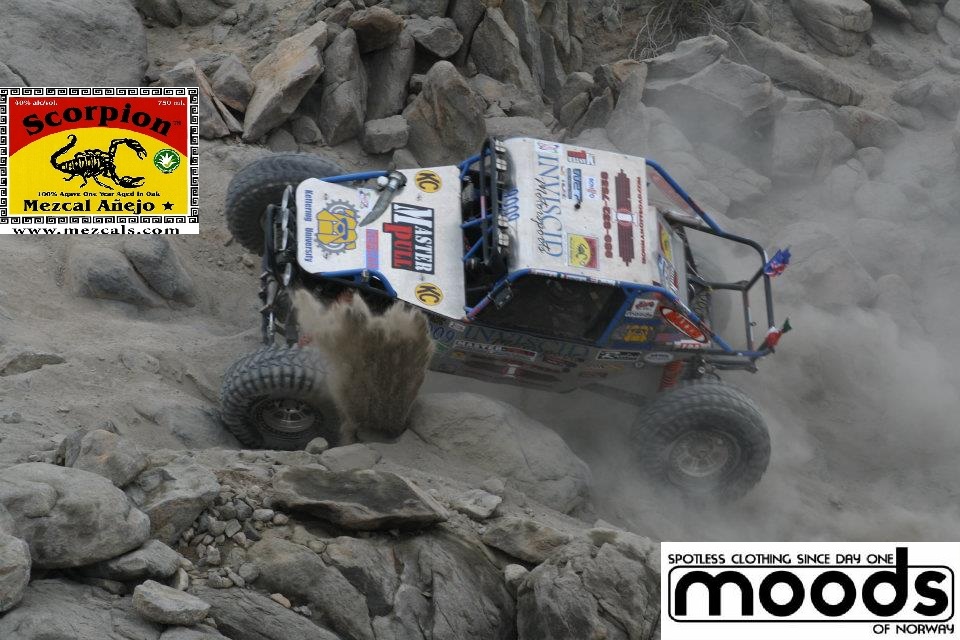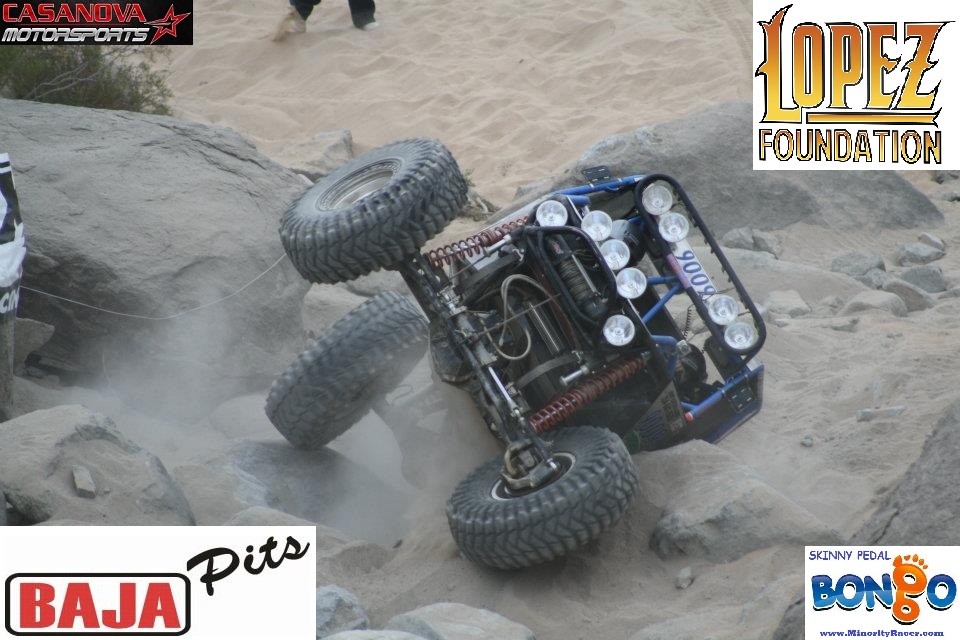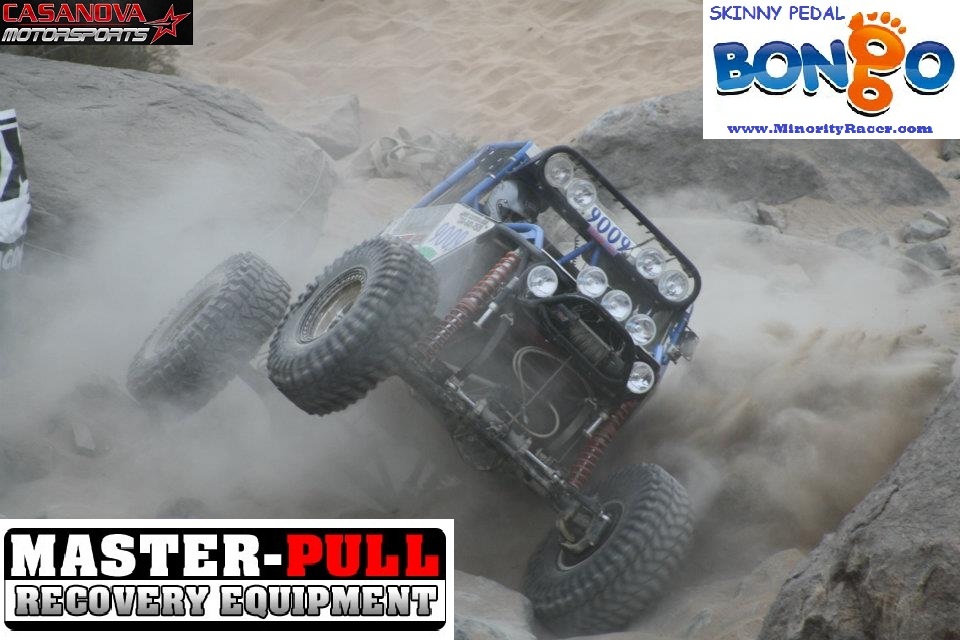 This post has been edited by WorldRallyTeam: 15 February 2012 - 11:19 AM
---
Posted 15 February 2012 - 11:19 AM
This race was BRUTAL!






---
Posted 28 March 2012 - 04:11 AM
This post has been edited by WorldRallyTeam: 28 March 2012 - 04:12 AM
---
Posted 28 March 2012 - 04:11 AM
This post has been edited by WorldRallyTeam: 28 March 2012 - 04:12 AM
---
Share this topic:
---
1 User(s) are reading this topic

0 members, 1 guests, 0 anonymous users